Welcome to 626 Arms, Northeast Arizona's source for all of your firearm, shooting, and hunting needs. We are located in the high desert of northeast Arizona in the small town of Joseph City. We pride ourselves on our ability to offer fair and competitive prices while providing a more personalized and pleasant experience that is not often found with big box stores or other dealers.

626 Arms has access to many different manufacturers and products. We would be happy to provide you a price quote with estimated delivery time on any item you are interested in that we do not have on hand. Simply email us with your interest by clicking the "CONTACT US" link above. We will gladly ship items anywhere in the U.S. in accordance with all applicable state and federal laws.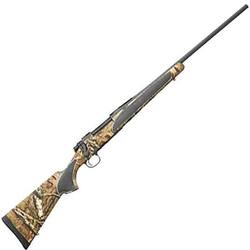 Sale!!!!

$649.00 pick up or ship to FFL only.

Specification and Features:
Remington Model 700 SPS Camo bolt action rifle
.243 Winchester
22" barrel
4 Round Capacity
1:9" twist
X-Mark Pro adjustable trigger
Hogue overmolded grip areas
SuperCell recoil pad
22" barrel
Drilled and tapped receiver
41.53" overall length
Hammer forged barrel
Ultra rugged, ergonomically designed synthetic stock
X-Mark Pro externally adjustable trigger system
Mossy Oak Break-Up Infinity pattern
Hogue over molded grips
SuperCell recoil pad


---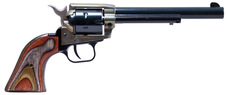 Sale!!!! Below dealer cost!!!
Heritage Firearms
RR22CH6 - Small Bore Revolver 6.5 Simulated C-Hardened 22
$169.99 pick up or ship to FFL only.
Carry this authentic looking old west Rough Rider Revolver, "the Jonny Boy". It has a simulated case hardened finish with matching camo grips. This high durability finish was developed for extensive outdoor use. Low maintenance.
Model: RR22CH6
Price: 250.89
UPC: 72796250380 5
Barrel Material: 1215 Steel
Bbl: 6.5
Caliber: 22
Cylinder Capacity: 6 Rounds
Cylinders Material: 12L14 Steel
Finish: Simulated C-Hardened
Frame Material: Aluminum Alloy
Grip: Camo Laminate
Land and Grooves: 6
Land Width: .076 inch
Length of Rifling Twist: 1 Turn in 14 inches RH
Over all Length: 11.785 inches
Sights: Open fixed type; Notch at Rear
Style: Fixed
Trigger Pull: Approximately 6 Pounds
Weight Unloaded: 33.4 ounces
---
626 Arms PO Box 382 Joseph City, Az. 86032

© 626 Arms 2015 All Rights Reserved